Product Name:

Medical Coated Paper
Specifications
1.French ARJO paper,coated paper,self adhesive paper
2.in accordance with ISO11607,EN868
3.ETO,gamma-ray,steam sterilization

coated paper for making medical package
1.French ARJO paper,coated paper,self adhesive paper
2.in accordance with ISO11607,EN868
3.ETO,gamma-ray,steam sterilization
Medical grade coated paper Description
1). Item Name: adhesive coated pape
2). Material:60gsm medical kraft paper+ 3gsm glue/6gsm glue/10gsm glue
3). Accommodation: blister packaging paper for medical device like Syringe Set, infusion
setetc.;subsidiary device like gauze, adhesive tape
4). Sterilization: ETO,Gamma,steam for special material
5). Size: common size: 415mm*1000m, any other size, can be made as requirement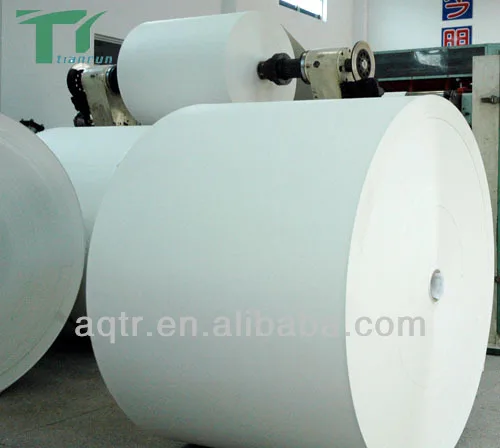 Medical grade paper Features
1. Good effect of bacterial resistance, air permeability, peel ability, low lint
2. Permit single color printing, double colors printing and three colors printing, permit printing of sterilization indicator
3. Use hot melt glue, environmental friendly, sterile and non-toxic
4. To seal with medical dialyzing paper, or used in blister packing machine to pack syrings
4. Suitable Sterilization Methods: ETO gas, Gamma Irradiation
5. Competitive price, clean producing environment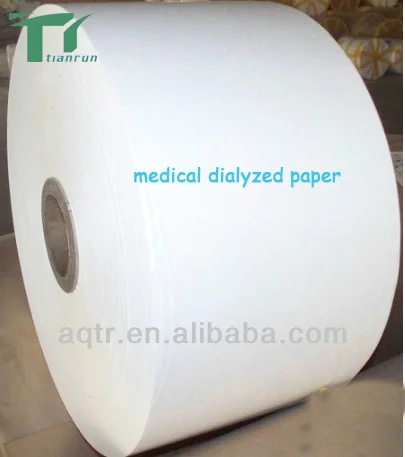 Medical Grade paper Application
Use in the field of food and medical sterilization packaging, heat seal with blister film, to be sterilized medical device packaging and system like injectors, needles, infusers, catheters, gauze, bandages, glove etc, can be made into blister packing or pouch & paper pouch.

Medical Grade paper Advantage
1. In accordance with international standard EN868

2. Suitable for steam, EO, gamma-ray sterilization.

3. Adopt advanced craft in world, tidy and safety, no toxicity residual

4. Better printing compatibility, can be used in flexography, gravure, blister packing etc.

4. Moderate amount of glue application, airtight guaranteed and tiny distortion.
Medical Grade PE Coated Paper (ZJPY-MP-03)
Sizes for reference
395mm*1000m per roll 25kg/roll ctn
410mm*1000m per roll 25kg/roll ctn
415mm*1000m per roll 25kg/ctn roll
suitable film : pa/pe 70micro-100micro
Packaging: 1000m/25kgs/roll, 1roll/carton
we mainly produce 3000kg per day